Aspirants of UPSC, TNPSC, Bank Exams, SSC, RBI, RRB, CA, NEET, IIT-JEE all need to know best places to read in Chennai.
A Silent Place with good lighting, ambience, Spacious and Aeration are mandatory for reading. Unfortunately, many can't find such a place nearby and so get locked in a small room in their hostel or their house. A Lot of disturbances from Friends and Family is hardly avoidable there. Adding more barriers would be done by Mobile Phone and Laptop. Some can also get fed up by being alone while reading.
I hope choosing a public place will be a very good solution for all these problems. Sometimes the options can also be free..
Best places to read in Chennai:
Public Library in Chennai:
There are 2 major libraries in Chennai
Anna Centenary Library
Connemara Library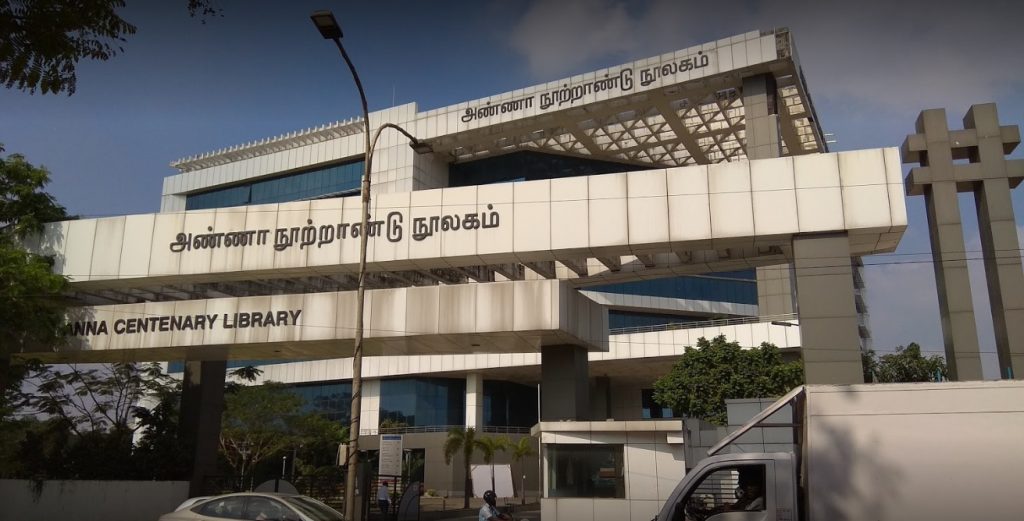 Anna Centenary Library is a hub for UPSC and TNPSC aspirants. Many Banking aspirants are also spending more than 10 hours here. 'Bring your own book' section opens at 8 AM and will be open till 9 PM. special note for introverts – this place is usually crowded. Rooms would overflow with aspirants and many would sit down to read. If you fail to get token in the early morning you should be sitting down to study for the whole day. When you think about the best places to read in Chennai first place to come in mind is this library.
Ground Floor is fully dedicated for aspirants like us. You can also bring your laptop to the Library. They have plug points but only in limited numbers. No Wifi Facility. Every week Saturday 6 PM Ponmaalai Pozhudhu program will be arranged in the library. A personality will give a speech (https://www.youtube.com/channel/UCbyj57dSX1DVXDuGduXGrQg).
Some Other Public Libraries:
Adyar Library
Roja Muthiah Research Library
Click Here For Complete List of Public Libraries in Chennai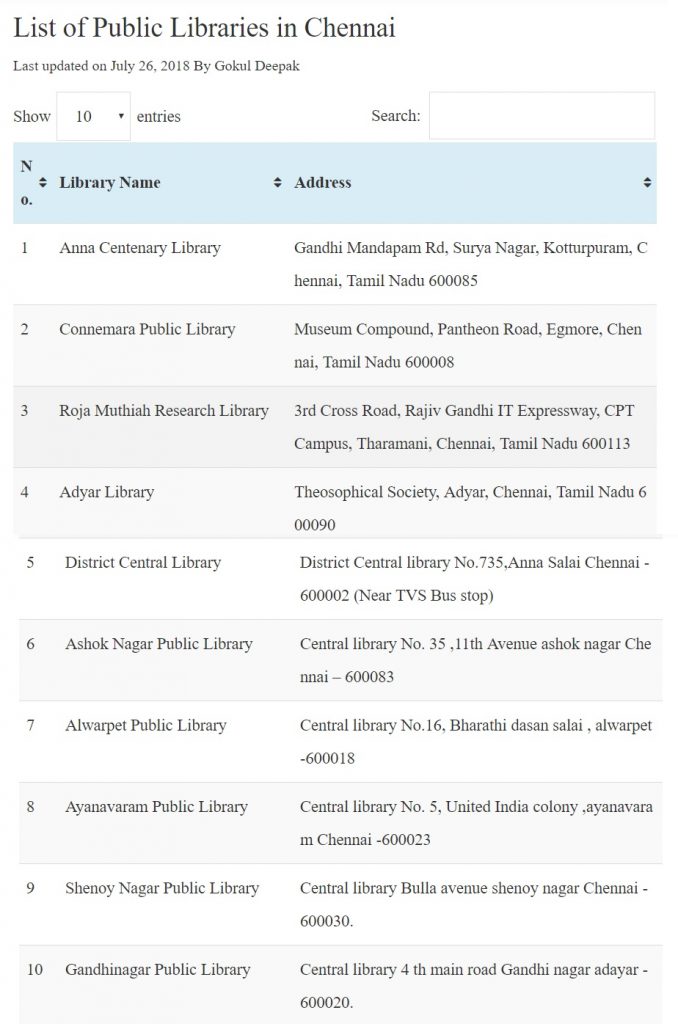 Study Hall:
This option seemed very new to me when I heard it first. Later felt this is one of the Best Places to Read in Chennai. There are many study halls in Anna Nagar. Like IAS Academies one study hall is being opened daily in Anna Nagar. This is because of the increase in demand.
As I said in the intro Students prefer a calm place to read without any disturbances at the same time people nearer would be a good motivation at times if we feel low. Wifi Access, Clean Restrooms (Unlike Public Libraries), uninterrupted power supply, some free magazines to read, AC options if needed, to use our laptops with charging point and a daily place for us to read. Study halls will give solution for all these problems.
This single stop solution doesn't come for free. We have to pay for it.  Open from 6:00 AM to 10 PM. Sunday is also working day for them.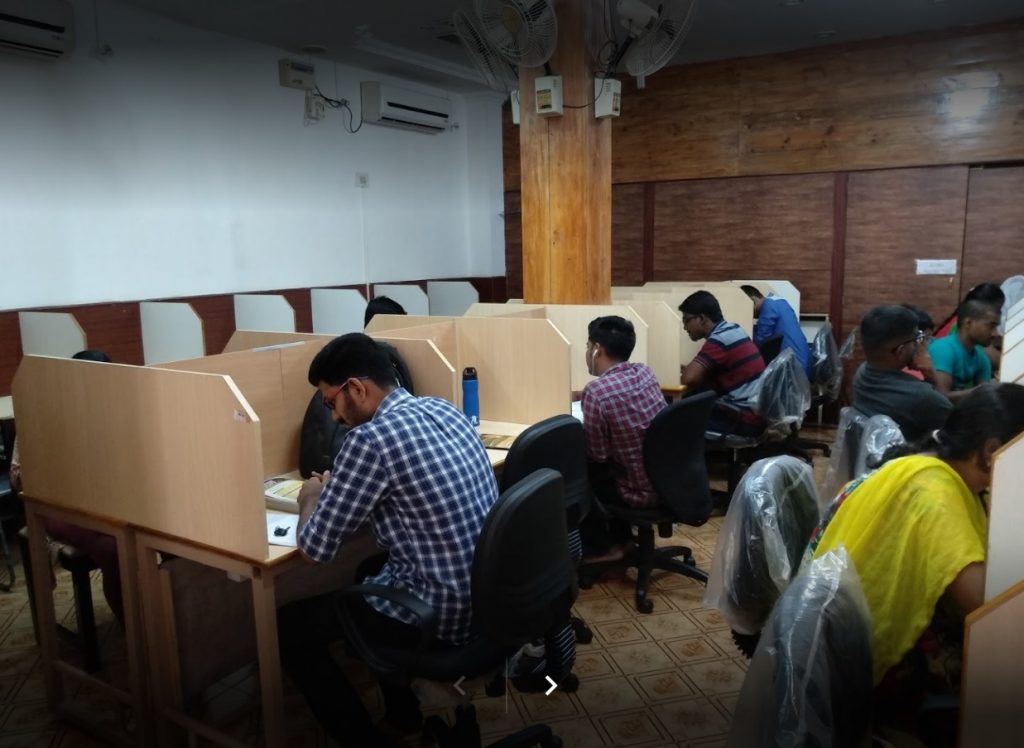 Lending Library:
Like Study halls, we have to pay for it. Many lending libraries have the reading section. We can borrow books and also we can have a place to sit and read. But there won't be a peaceful reading. Children, Grandpas would often come here and make some noises. Why pay and get disturbed. The books in lending libraries are more like novels, fictions, autobiographies which won't help aspirants the best. Just listing so you could know this is also an option even though it is not the best places to read in Chennai.
American Centre Chennai:
US Embassy has a library with the large collection of books for everyone and a calm place to read. This is just like a lending library. Like public libraries, all general public are allowed inside. Membership charge Rs 400 per year. Valid ID card like Driving License, Voter ID, Aadhar card is enough to visit the library. Can read only between 9:30 AM to 5:00 Am. But Anna Centenary Library offers 8:00 to 9:00 and Study halls offer 6:00 AM to 10:00 PM. Some study halls like Arivalaya are open even for full nights if requested. Also, American Centre works only on weekdays. We aspirants don't have weekdays or weekends. All days are the same.
Even with the above disadvantages if you desire to join please visit https://in.usembassy.gov/education-culture/american-spaces/american-space-chennai/membership/. You can't carry Laptop with you but can use the computers present there in the American Centre. Their computers also have the internet facility. The American Centre is located at Anna Salai, nearer to Gemini Bridge.
To Apply for Membership: https://photos.state.gov/libraries/201202/library/library_membership.pdf
College:
A student at Anna University gave this suggestion. In Anna University, Guindy you can just walk into college. You can read anywhere you want without any permissions. Also just look for some government colleges nearby if you can't come to Anna University, Guindy Campus.
My suggestion would be like if you can reach Anna University just jump into Anna Centenary Library it is better than this.
Public Places:
Theosophical Society – One of my Favourite place in Chennai. This is one of the Best Places to Read in Chennai. The trees, chirping birds, cool breeze make this place a wonderful spot. Here, I used to get sleep even before reading.
Semmozhi Poonga – A greenery place good for relax-reading. But it won't suit for regular preparations.
Kalakshetra – Same like Theosophical Society. Find a place under Banyan Tree and start reading.
Alliance Francaise of Madras – I haven't been to this place. Just read about this place on the Internet. If anyone of you has tried this please share your experiences.
Also see our Posts: Where to Buy NCERT Books