How an IAS officer can bring changes
While choosing civil service as our carrier we would have come across lot of negative comments from our friends and relatives that we can do nothing as an IAS officer and lot of political pressure will make us corrupt and we can't be a loyal officer. Even though it is partially true we have lot of inspirational persons who have proved to be genuine and pure without corruption. Some may argue even if you are corruption free you can do nothing with your power. Here is an example how we can make some changes in our society.
Recently there came a reform in our education system. The abolition of publishing top rank name list. Here after Government would not publish top 3 rank holders. This announcement was made by our school education secretary on May 11 2017.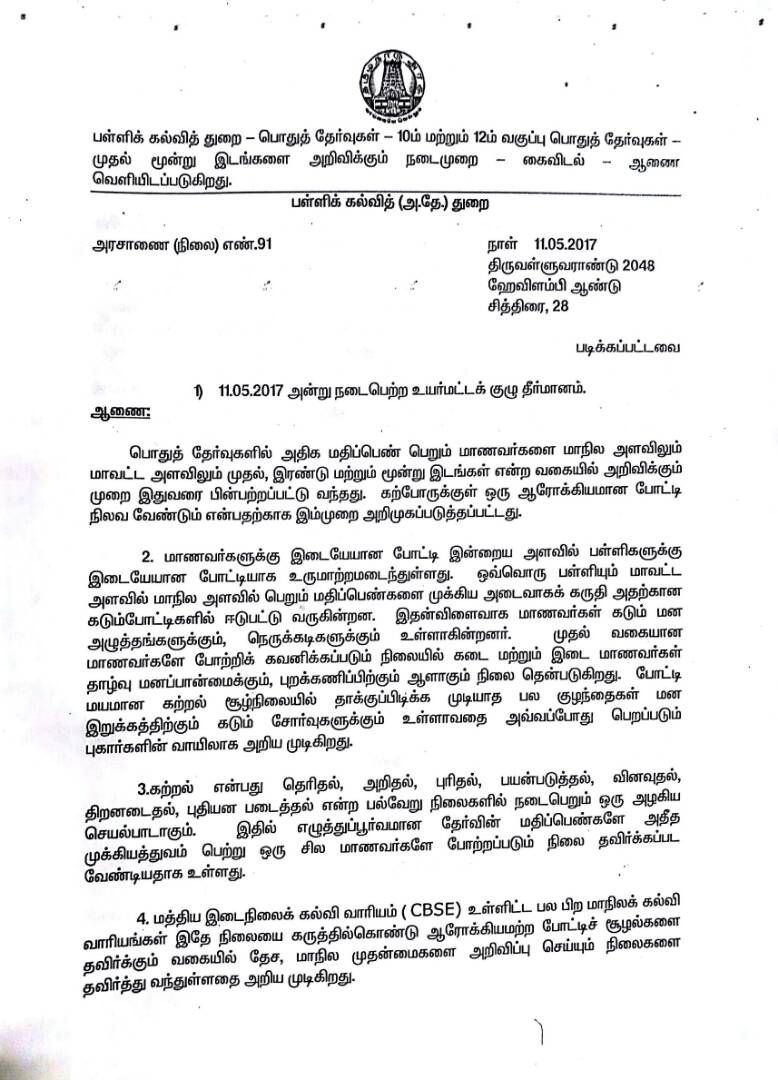 T. Udhayachandran IAS , Secretary to Government, School Education Department has proved his ability once again. He took this step to stop the competition between schools to score first mark which makes pressure on students. Publishing top 3 rank holders was introduced to encourage students but its intention got shifted and reverted against students.
"We want that education by which character is formed, strength of mind is increased, the intellect is expanded, and by which one can stand on one's own feet"

– Swami Vivekananda
Corruption case against TNPSC selection
He was serving as TNPSC Secretary in 2011. he was not permitted to undertake the recruitment process by Chairman and other members. He raised a complaint against Chairman and other members for not allowing him to recruit. Vigilance and Anti-Corruption registered case against the TNPSC Chairman. Later the TNPSC chairman Sellamuthu resigned from his office. Now we are applying for TNPSC group exams through Online Application System easily. This innovative system was brought by him. He also introduced Computer Based Test to ensure transparency in TNPSC selection process.
Remember we are choosing civil services to make reforms in administration and not a revolution. So bringing reform is important and implementing policies are more important. As our former president A.P.J. Abdul Kalam said small changes can make a big difference. We civil servants would make small changes which will make big difference in our society tomorrow.
But this reform is not enough. Indian education needs a lot of educational reforms like giving importance to Tamil medium education for all Tamils who have Tamil as their mother tongue, Students per Teacher ratio, infrastructural changes in government schools, providing free education for all, bridging gap between rural and urban schools, more on application based learning and a lot. So get ready for making reforms and also to successfully implement it.