Download News analysis. News analysis is aired on All India radio, which can't be skipped for UPSC Civil Service Exam Preparation. It is one of a vital material for essay writing and Mains examination since it is very informative and covers a wide range of topics. News Analysis will be aired at 9:15 PM daily(After 9:00 PM News). We can't be tuning 101.4 (Frequency changes from place to place) daily. So Here is the solution if you have missed hearing News analysis.
Frequency of AIR FM stations:
1. Aligarh 101.3 MHz
2. Bengaluru 101.3 MHz
3. Chennai 101.4 MHz
4. Coimbatore 103.0 MHz
5. Cuttack 101.3 MHz
6. Delhi 102.6 MHz
7. Hyderabad 101.9 MHz
8. Jalandhar 102.7 MHz
9. Kodaikanal 100.5 MHz
10. Kurseong 102.3 MHz
11. Kolkata 107.0 MHz
12. Kanpur 103.7 MHz
13. Kochi 102.3 MHz
14. Lucknow 100.7 MHz
15. Mumbai 107.1 MHz
16. Mussorie 102.1 MHz
17. Panaji 105.4 MHz
18. Puducherry 102.8 MHz
19. Shillong 103.0 MHz
20. Tiruchirapalli 102.1 MHz
21. Visakhapatnam 102.0 MHz
22. Vijayawada 102.2 MHz
23. Kasauli 107.2 MHz
24. Dharamshala 103.4 MHz
25. Bhatida 101.1 MHz
26. Poonch 100.7 MHz
27. Rajauri 101.9 MHz
28. Naushera 1089 kHz
29. R K Srinagar 102.6 MHz
30. R K Jammu 100.3 MHz
31. Leh 1053 kHz
32. Aurangabad(Bihar) 102.4 MHz
33. Jhansi 103.0 MHz
34. Cherrapunji 100.1 MHz
35. Bhadravah 101.0 MHz
Download News Analysis:
Step 1: Go to http://www.newsonair.com/Main_Audio_Bulletins_Search.aspx
Step 2: Select Desired date range. It will contain all ranges.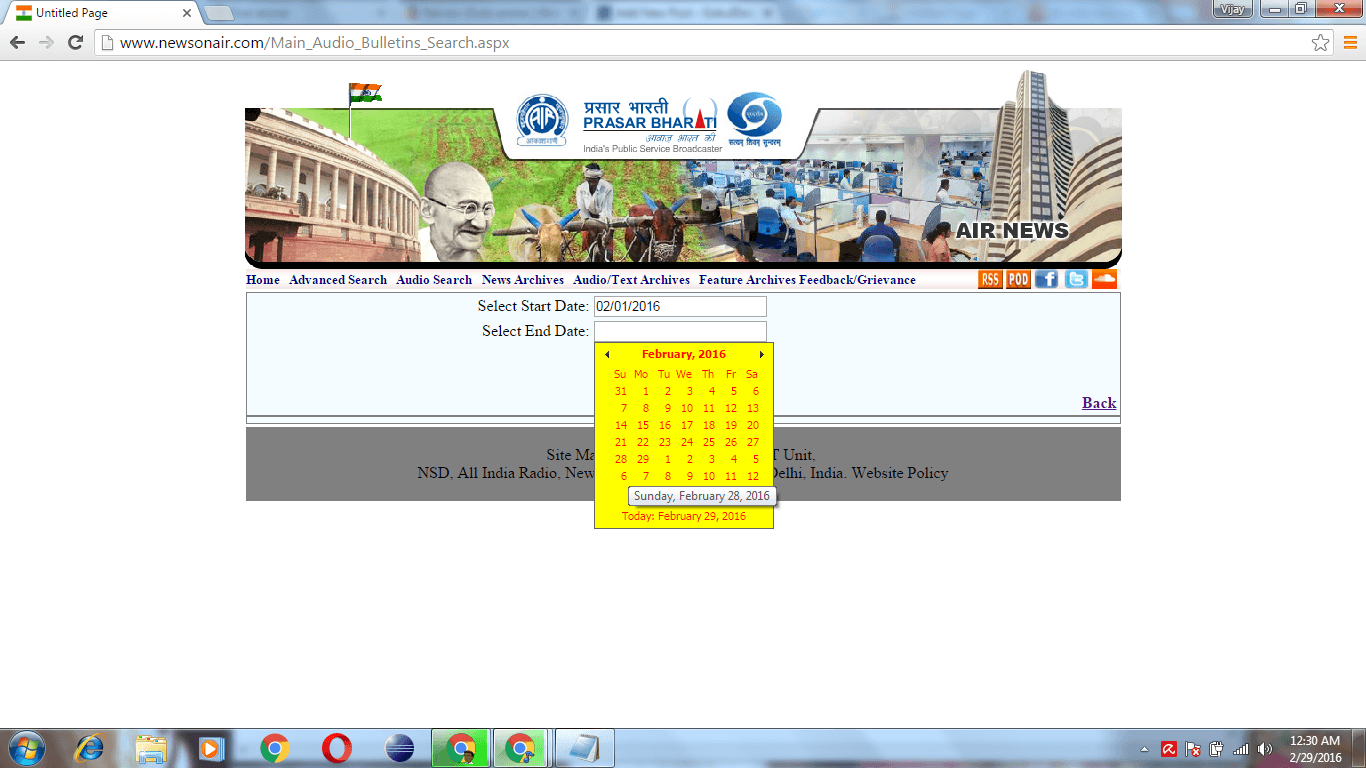 Step 3: Select "Spotlight/News Analysis". Click on search
Step 4: All results will be displayed. Select Play button to hear online. Else click on Download button to hear it after downloading.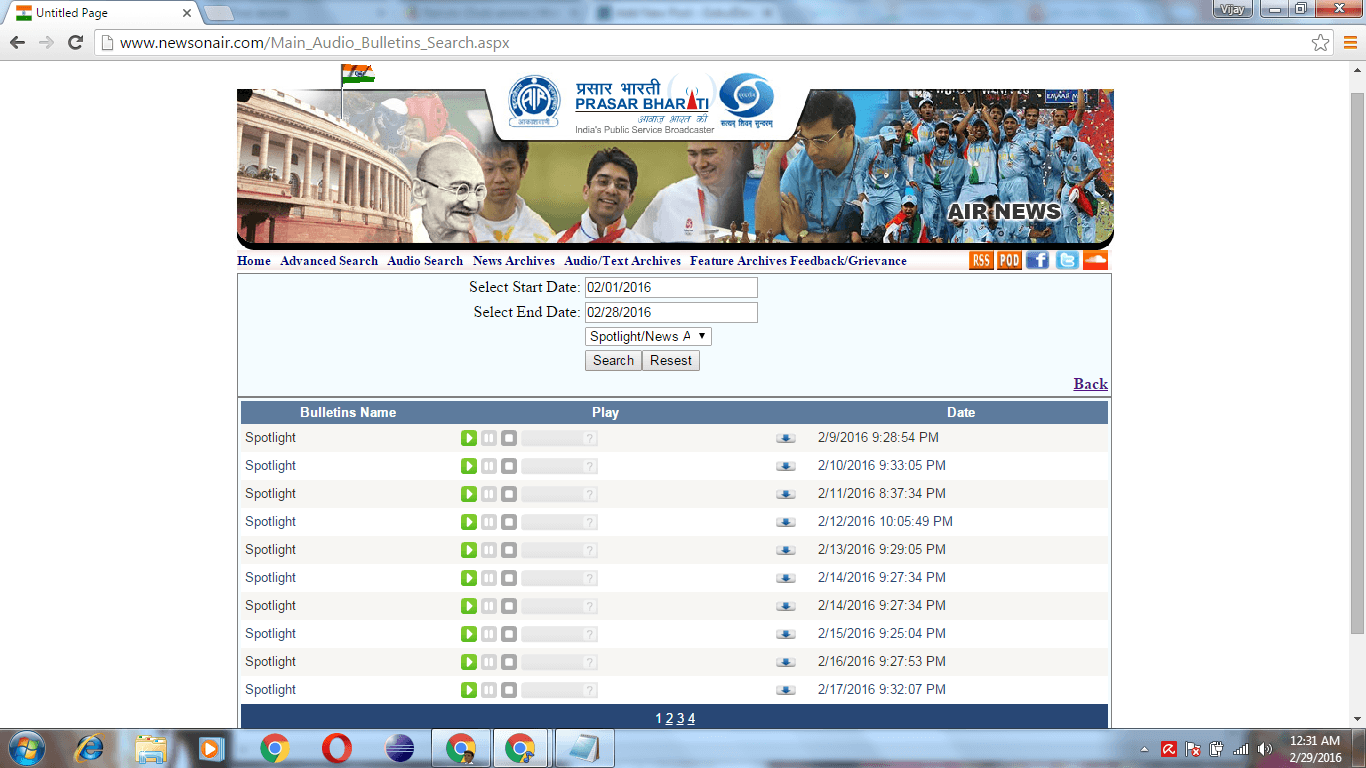 Note: In this method you can download all old news analysis but not of today. To download News analysis of the current day simply go to https://soundcloud.com/allindiaradionews. there you will find News analysis uploaded recently. You can also download it from sound cloud.  Sound cloud is bad at having all archives in a single page. so if you want to download archives "newsonair" website is good and if you want hear the news analysis of the current day sound cloud is best.
Hear FM gold Live:
If you have internet access but no FM radio with you simply go to this website at 9:15 PM – http://webcast.gov.in/and select FM gold to hear spotlight news analysis in live.