To apply for SSC exam through online, they do ask to upload your photograph not less than 4 KB and not more than 12 KB. But we will have our file sizes at 45-75 KB. They are asking such a small size just because of their minimum server storage space. There are many ways to shrink the picture. After searching for an hour, I have tried all possi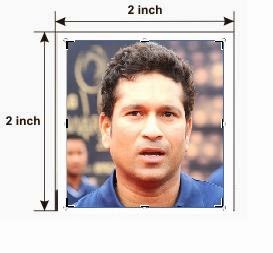 ble ways and posting all the methods to reduce the file size of the picture. Microsoft Office, Adobe Photoshop, Online Resizer application can be used in Windows 10, Windows 7, Linux, Mac OS. Other methods can be done only using Windows 10 and Windows 7.
Method 1 (Print Screen Edit):
 i) Open the Picture in Windows picture Viewer
 ii) Press print screen button
 iii) Open MS Paint
 iv) Paste it(ctrl+v) in MS paint
 v) Crop the image no
 vi) Save it
You can surely shrink the picture by this method since photos created by scanning was the reason for such heavyweight.
Method 2 (Online Resizer):
You don't need any software to reduce file size using this method. Simply go to any of the websites mentioned below and upload images then select the desired file size to which the photo is to be resized and the pixels of the picture. the image will be shrunk in seconds.
http://www.shrinkpictures.com/
http://www.webresizer.com/resizer/
http://compressnow.com/
http://jpeg-optimizer.com/
http://www.imageoptimizer.net/Pages/Home.aspx
Method 3 (MS Paint):
This is a very simple method to shrink. But I hope you would have tried this method even before searching how to reduce file size. This method works if you have RAW image.
Open Picture with 'MS Paint'
Select 'Resize'
Enter the pixel size which was asked in the Exam application.
Method 4 (Resizer Softwares):
Use any of the Standalone applications This method will consume a lot of Data in your internet pack since each software will weight around 30 MB. If you want to shrink a large number of files then standalone applications are the best choice.
Method 5 (Adobe Photoshop):
Open your file with adobe photoshop
                i. Go to file menu
                ii. Choose save for web option.
                iii. Choose the format you want to save on right side panel.
                iv. Choose quality specifications. (The Required Pixel size.) You can view a preview too.
                v. Save.
Method 6 (Microsoft Office Picture Editor):
Select the Picture file
Right click on the file.
Select 'Open With'.
open the file in 'Microsoft Office Picture Editor'. (If u had installed MS-office 2007, you'll get this option).
Just click the option 'Edit Picture'.
At the right side of the screen, you'll find an option to compress the picture.
select the type of doc. (Choose any one as per your requirement)
click OK. and save as the file in the different name. Then see the properties you'll find that the size of the picture is reduced.
Save as the file in the different name.
Look at the properties you'll find that the size of the picture is reduced.
If none of the methods works please comment us. comment us even if any other method….