Manidhaneyam 2019-20 Batch Entrance Exam to be held for 2 days(June 8,9). Date and Time were allocated depending on the marks scored in academics.
Some students who have got high percentage in academics got admission mail. Read the last paragraph.
You can log in to MNT dashboard and check for your Exam Time.
Question and Answers that we already know. Refreshing it for fresh readers.
Do we need Hallticket?
No
Can we write Entrance Exam from our own computer in our house?
Yes
What is Internet got disconnected while writing exam?
No one knows. I will try that tomorrow and will update details.
Can I google for answers and write?
Technically, Yes, you can. But morally, you should not. Be fair to your conscience. Don't worry. No matter what, Manidhaneyam will give coaching to all.
Where should I check my Exam Date and Time?
http://mntfreeias.com/crm/login
Is there Negative Marking?
Until now there wasn't any history of negative marking. But read instructions(if any) before writing exam.
When will they start classes?
Probably within a week.
Why your Youtube video's audio quality is very bad?
Sorry, I'm out of station. Tried hard to get atleast this level of low noise. Will try to rectify in next video.
Do you have more questions?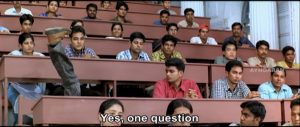 Comment below.
Some students got mail claiming themselves to be Manidhaneyam. But beware, this might be a spam/phishing using Manidhaneyam Academy's name.