This Method is out of Date after their website update. Please Visit this page for the latest procedure to apply for Manidhaneyam IAS Academy free classes.
https://www.upschub.com/how-to-apply-for-manidhanaeyam-ias-academy/
Step 1:
Go to Saidais.com you will See a link for One Time Registration.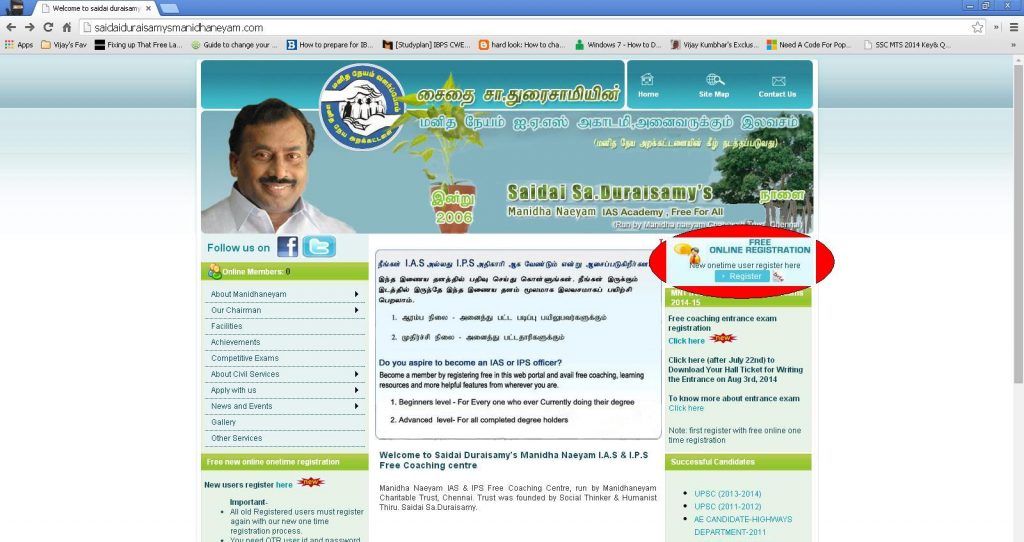 Step 2:
Fill The Form With Correct Details and Submit the online application.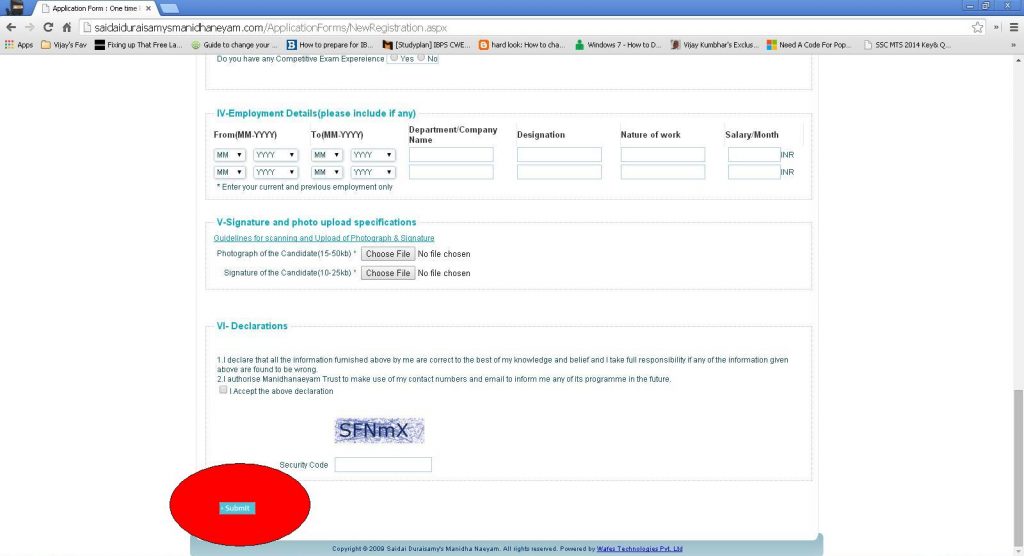 Step 3:
Go to your Mail inbox and you will see a mail received from Manidhanaeyam website. It will contain User ID and Password. Now you have successfully for registered for One Time Registration.
Step 4:
Once Again Go to Saidais.com and you will see a link for "Free coaching Registration for MNT-UPSC Prelims 2015-16". Click on the link and so That you should apply for Manidhanaeyam UPSC Prelims Coaching 2016.
Step 5:
Enter User ID and Password sent via mail by Manidhanaeyam IAS Academy.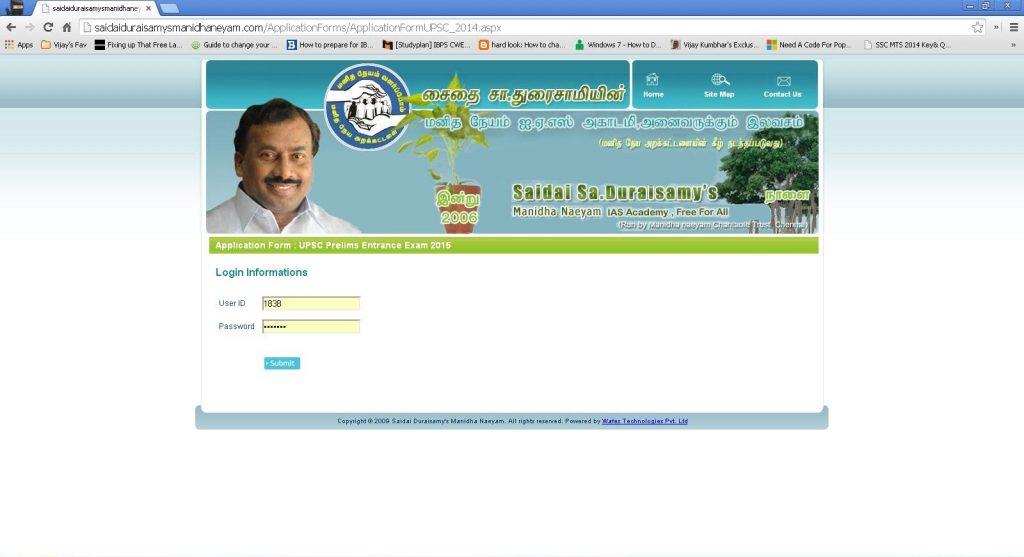 Step 6:
Enter Your Mobile Number and Current District and click Submit. They are confirming your district because they may conduct classes in your district itself
Step 7:
Congratz you have finished registering for UPSC Prelims Free Coaching Classes in Saidai Duraisamy's Free IAS Coaching Centre.