This Post Explains you Step by step process on How to Apply for Manidhanaeyam IAS Academy. This year there is no entrance exam to get admitted in this free IAS Academy. So it is easy for us to join in Manidhanaeyam for UPSC Coaching. Simply register on their website to get admission. There will be two stages of registration. First, we have to complete One Time Registration (OTR) and get Membership ID. Then we have to register in the UPSC form separately. Manidhaneyam hasn't published notification yet. But registration for 2020 batch is open.
Explained in Video. If you can't see the video please take a look at Step by Step Process of How-tos with Screenshots.
How to Apply for Manidhanaeyam: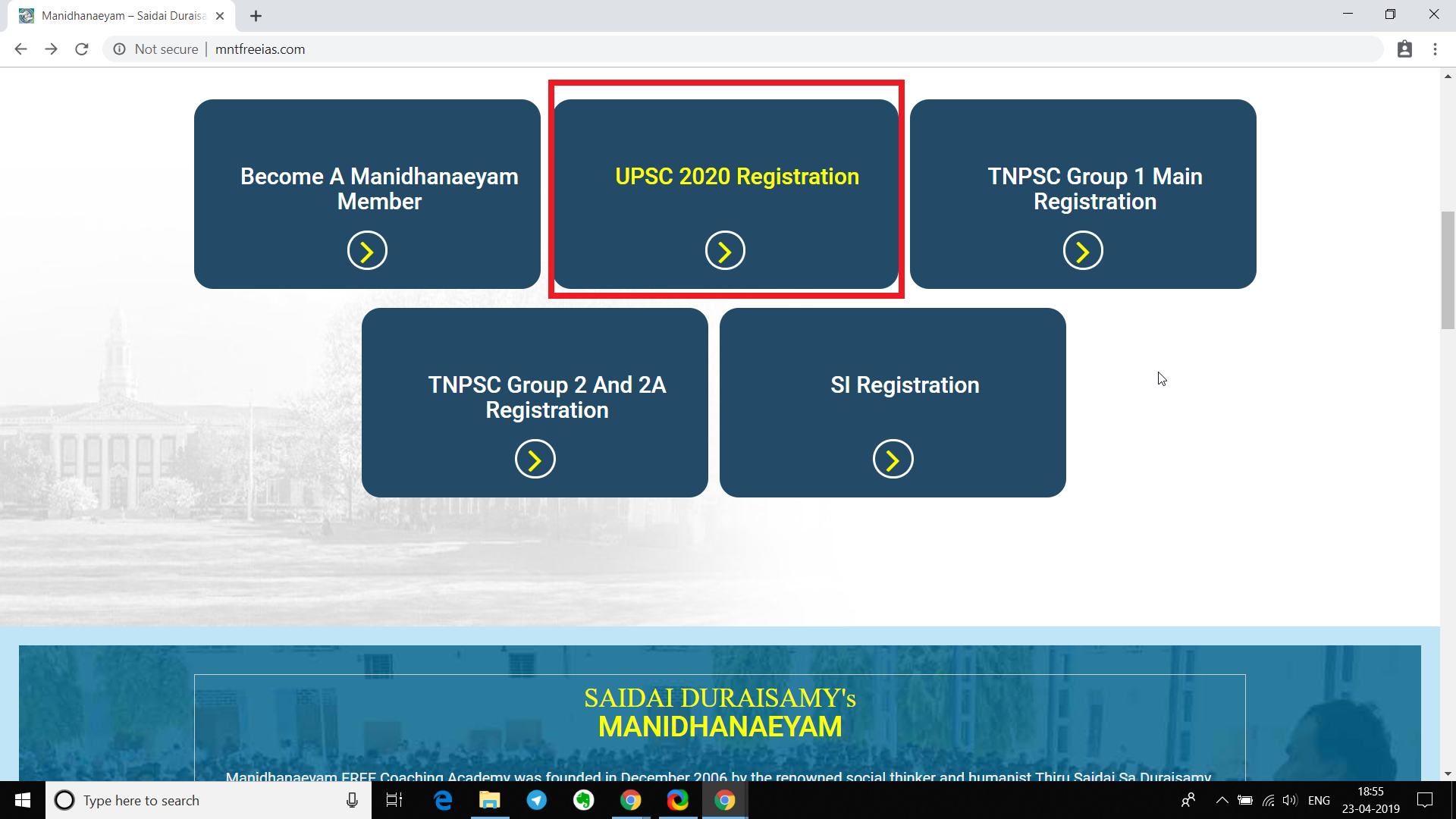 Step 2:
 Click on 
Register
 for getting Member ID
Step 3: Fill the form and click Register Button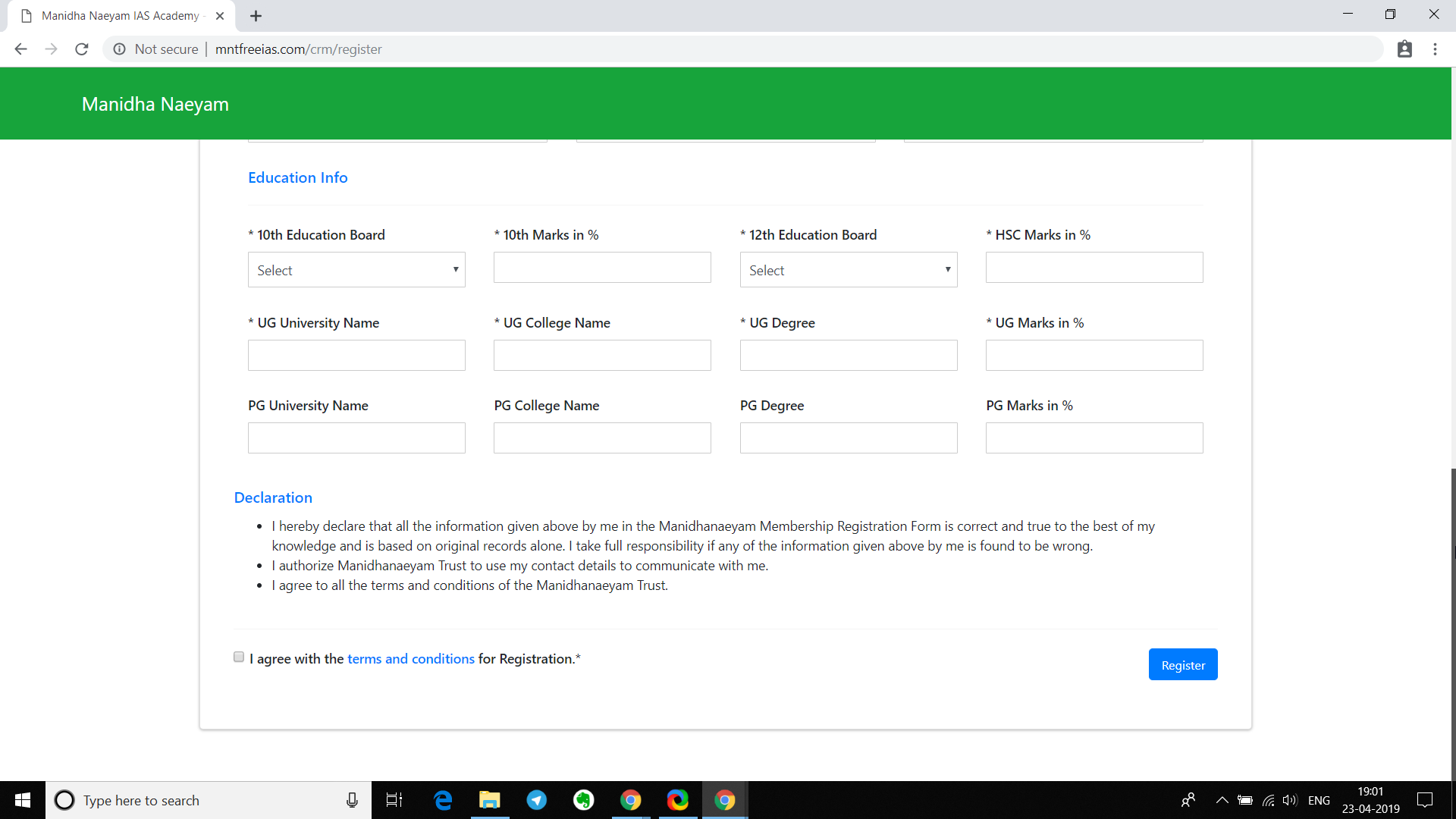 Step 4: You will get a 'Registration Success' Dialog Box.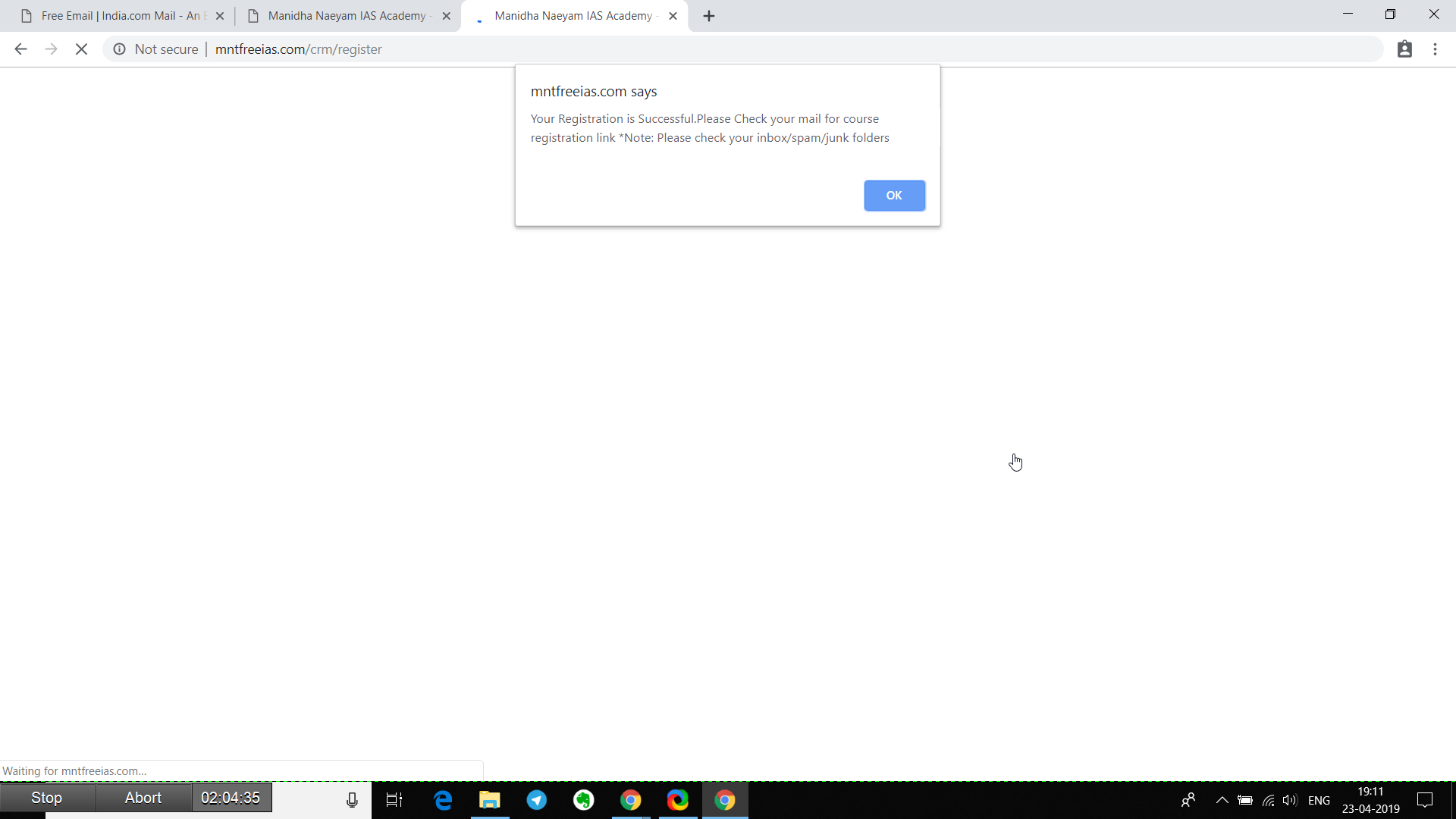 Step 5: Check your mail inbox for Membership ID.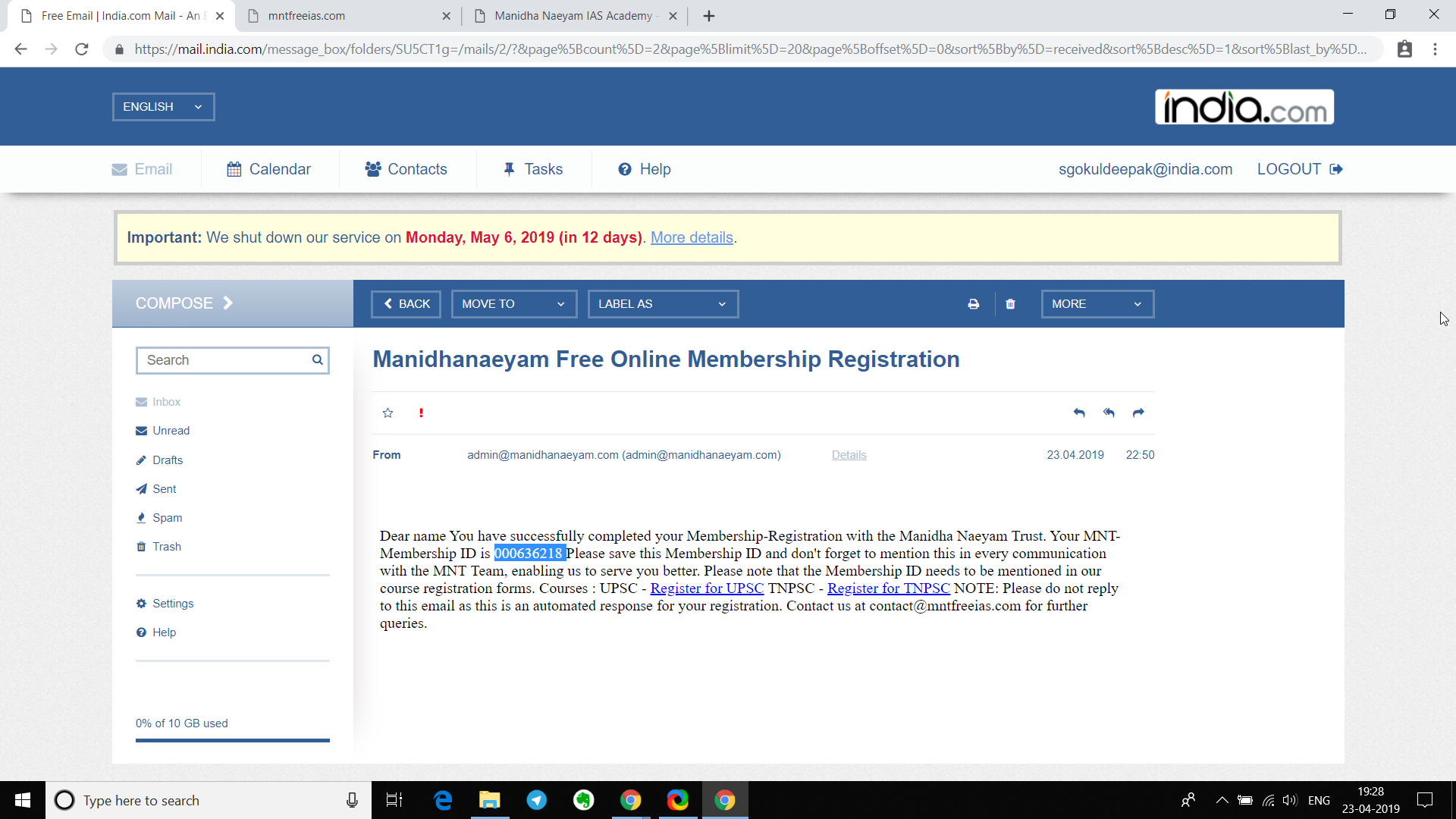 I got stuck here for a few minutes. Did not get mail from Manidhaneyam for an hour. (Technical error from their side)
Step 6: Once Again go to UPSC 2020 Registration Page and enter details like Membership ID, e-Mail ID, Date of Birth. Click on 'Authenticate'.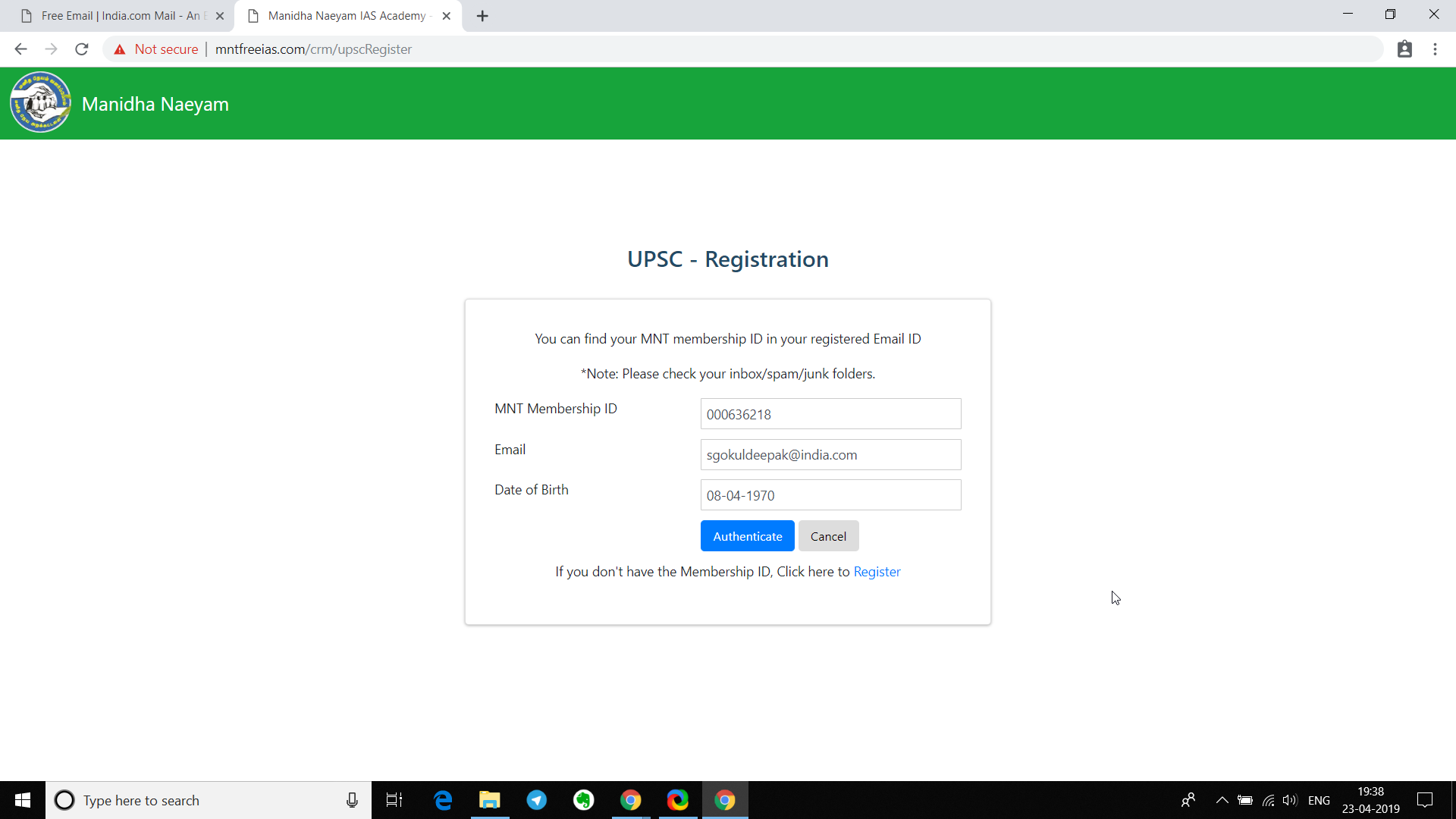 Step 7: Fill the Form. and Click Submit button.
Remember:  You can fill detail only once and editing or filling the form once again is not possible. So you should not press the back button or close while filling the form. If you miss filling any details. you have to start the process from step 1 with another mail id as details in this registration is mandatory.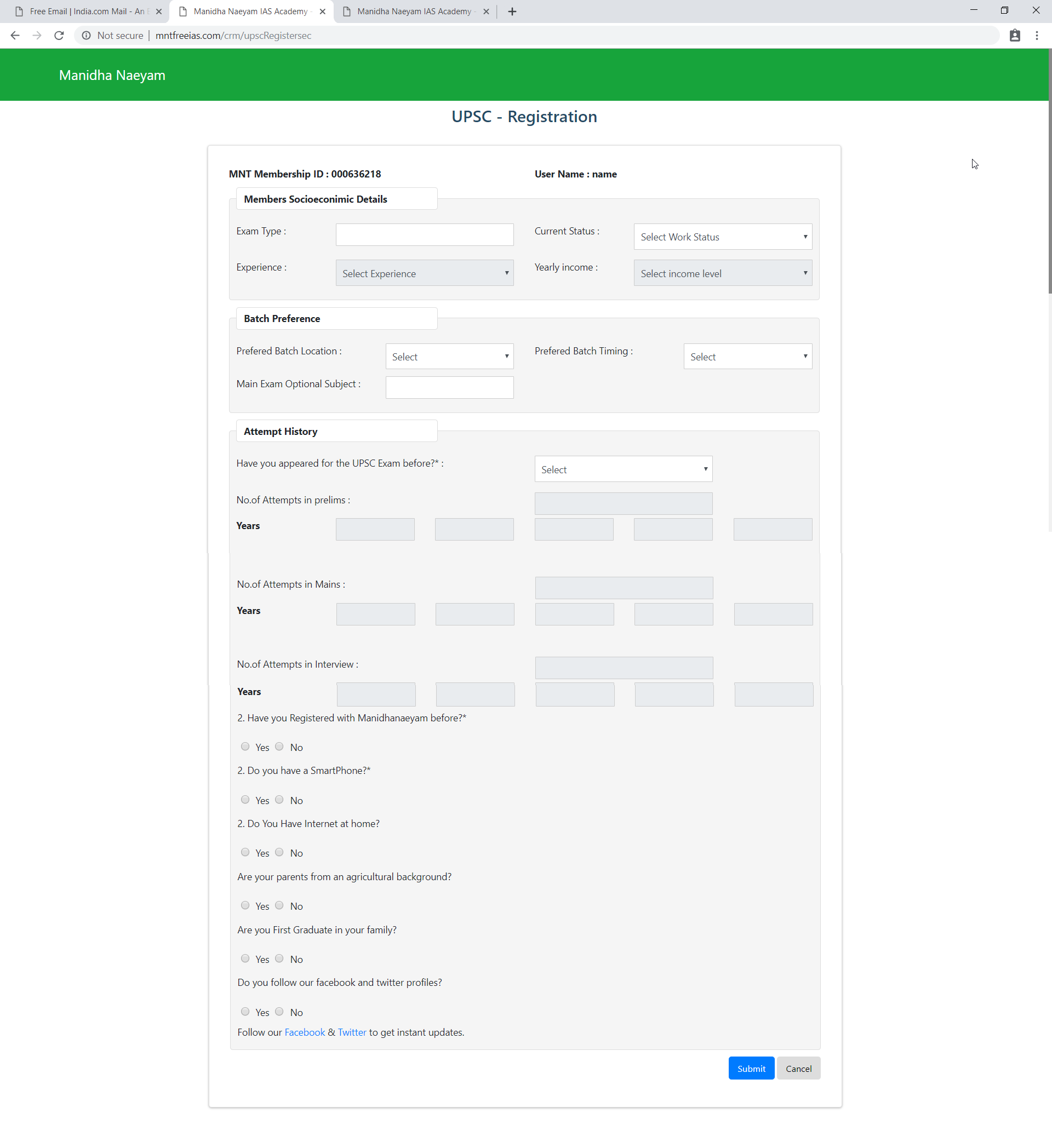 Step 8: You will get the 'Registration Success' Dialogue box.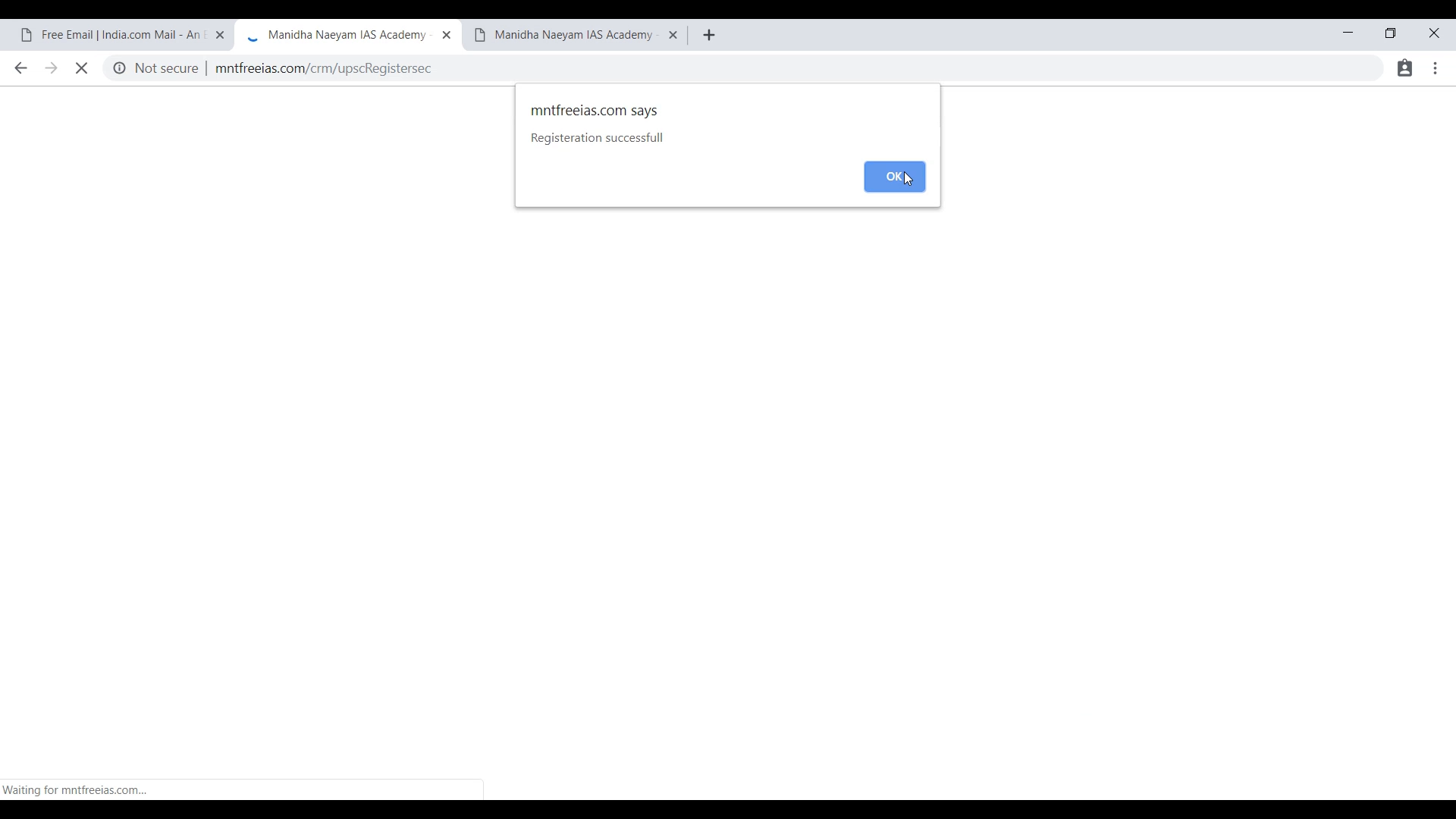 Step 9: Now you can log in and access your online Dashboard. This is a new feature. I hope they are going to add some Mock tests, communicate about classes, send study materials through this portal. Let's wait and see.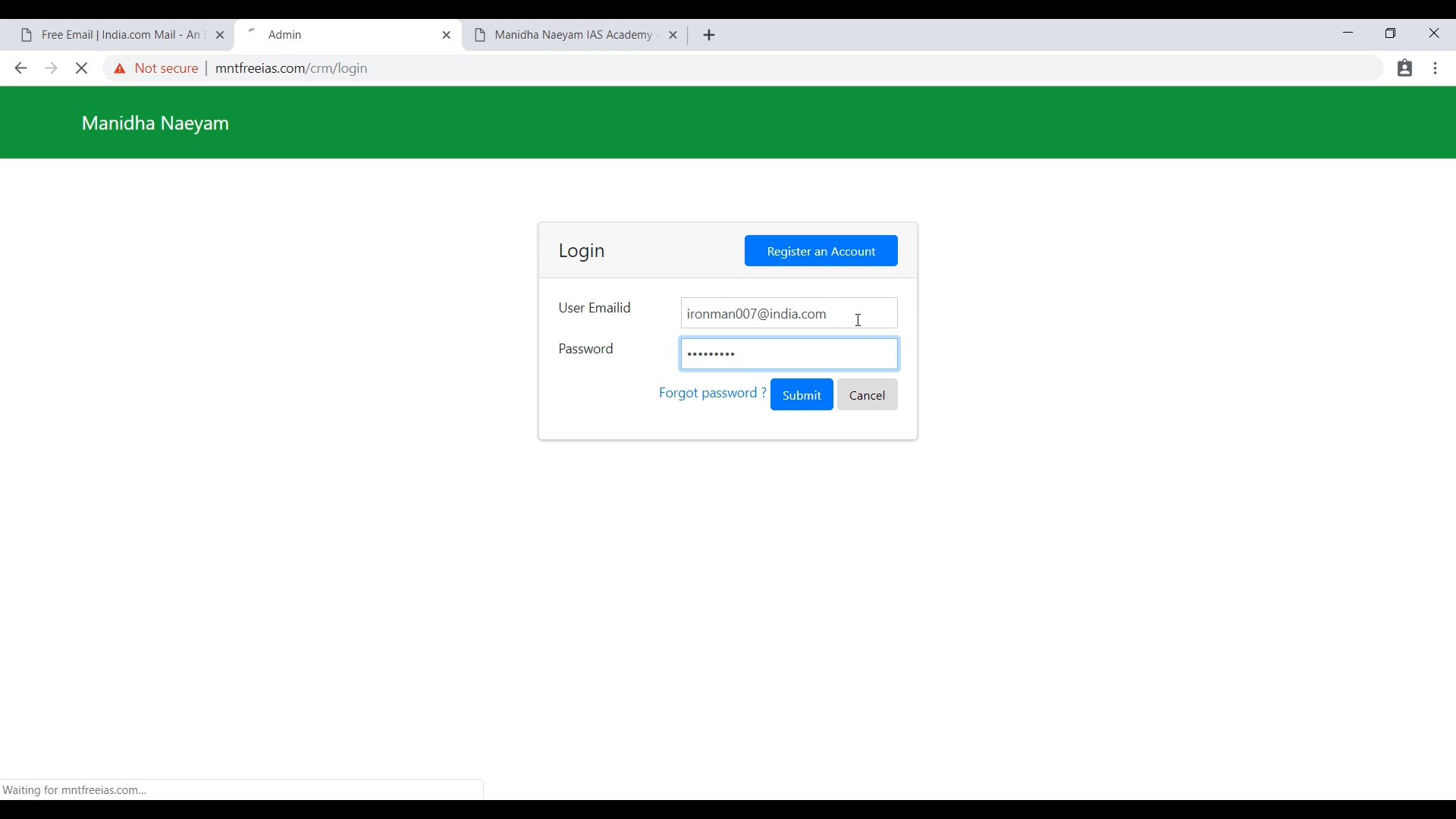 Go to: http://mntfreeias.com/crm/login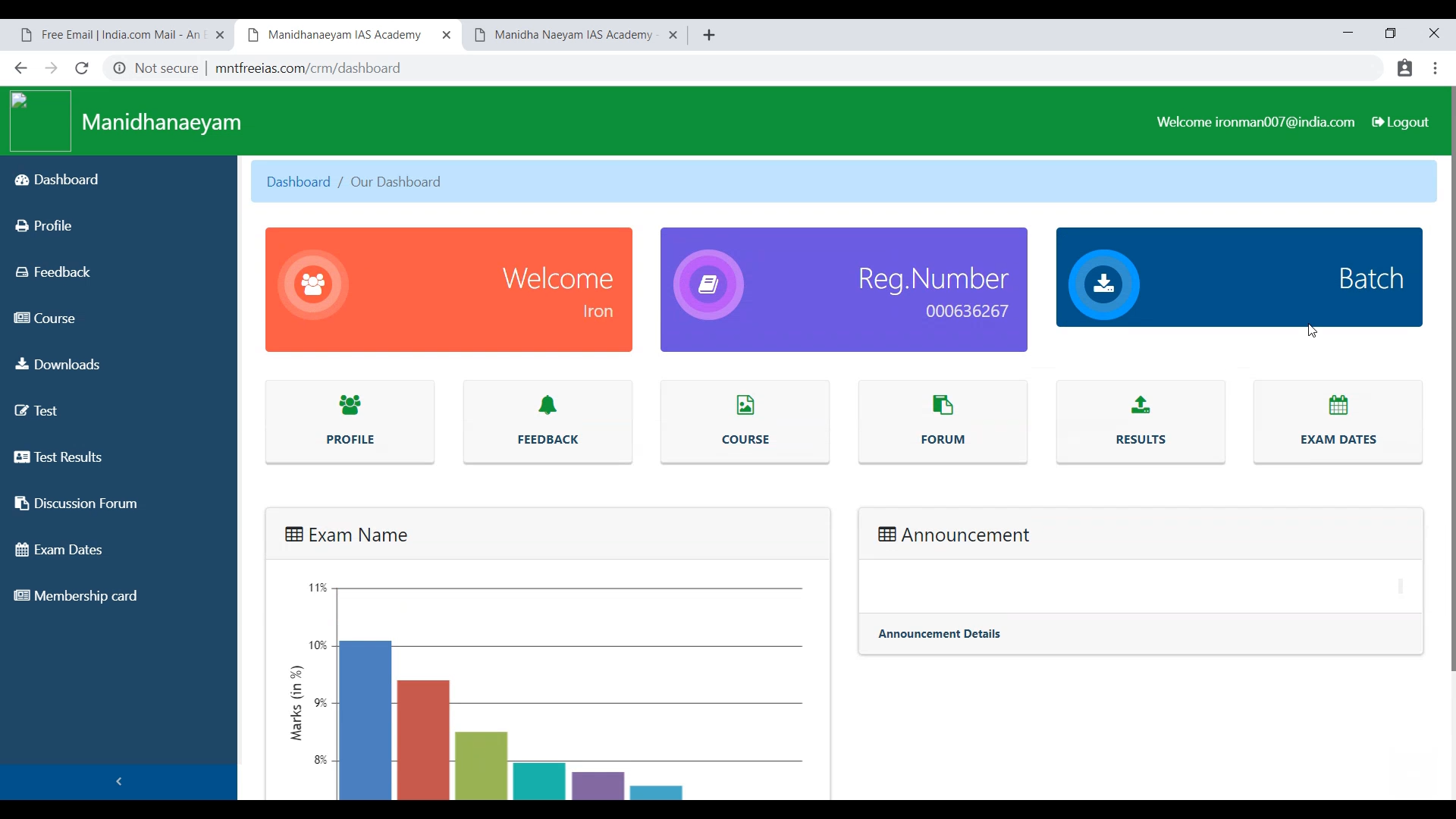 I hope now you are clear with how to apply for Manidhanaeyam IAS Academy. After applying wait for a month. Manidhaneyam will contact you through SMS or mail. Then there will be inauguration function. After 45 days classes would start for UPSC.  To know about the dates you can subscribe to our mail list. You have no time to relax. Don't wait until Manidhanaeyam starts classes. Start preparing for UPSC prelims from today
Other Important Links:
-> About Manidhanaeyam IAS Academy
-> Frequently Asked Questions About Manidhanaeyam IAS Academy
-> Previous Year Entrance Exam Question Papers with Answer Key